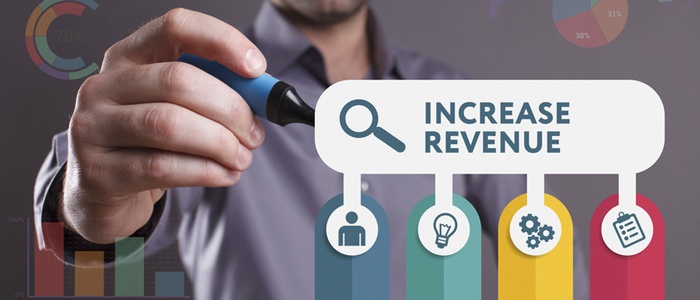 The changing wireless landscape means carriers are searching for new ways to amp up revenue. We've got a few tips to help you stay ahead of the curve.
---
The wireless industry is constantly evolving, and for some carriers change can lead to growing pains. For example, in the minds of many wireless carriers, certain new efforts—like Bring Your Own Device (BYOD)—could contribute to customers not purchasing devices like they used to. On top of that, these changes can result in a drop-off of in-store traffic and quality sales interactions.
These kinds of changes, combined with an always hyper-competitive wireless landscape, mean innovative strategies that drive customers to your network and maximize subscriber revenue are critical. One big way carriers can adapt and amplify average revenue per user (ARPU) is through value-added services. This tactic may seem like a drop in the bucket at first, but it can drive huge increases in ARPU without much effort.
Wondering about innovative value-adds you can cash in on as a wireless carrier? Let's take a look at a couple examples.
Device Protection
Warranty protection services are often seen as a cost center for carriers—after all, offering to cover the cost of a broken device is only a resource suck for you, right? Wrong. If done properly, device protection plans have the ability to actually drive revenue; partnering with a third-party warranty provider that innovates to meet specific needs for both you and your customers makes the process even easier. End result? The added protection and peace of mind equals stronger customer loyalty—and that means a boost to your bottom line.
IoT
With Gartner pointing to 8.4 billion connected 'things' used in 2017 alone, the Internet of Things (IoT) is a trend that wireless carriers can't ignore. Wireless connectivity is the basis of the entire IoT movement, and carriers can jump on the bandwagon by offering IoT packages that boost networks and drive interconnectivity.
OTT TV
Over-the-top television—or 'OTT TV'—has been creeping up on us for the past few years, but many carriers have yet to take full advantage. Amidst the cord-cutting craze, consumers are jumping on the chance to consume video content over the Internet without a traditional cable or satellite TV service. In fact, OTT TV revenues are projected to exceed $1 billion in 14 countries by 2022. This skyrocketing revenue projection spells opportunity for wireless carriers. Whether partnering with a third-party OTT TV provider or launching your own service, many customers will quickly adopt this exciting new service, upping ARPU with every second of streaming.
Looking for more tips on how to boost revenue outside traditional tactics? Fortegra's got you covered. Check out our Bottom Line Booster checklist!