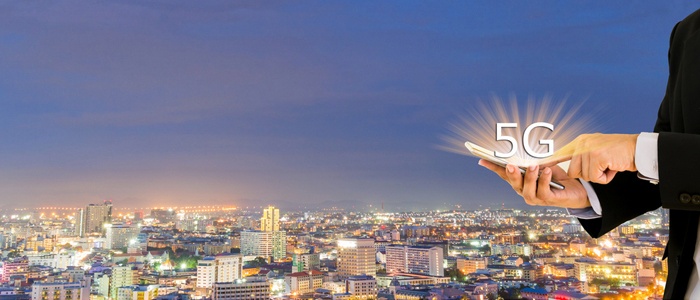 The arrival of 5G networks will drastically change the way carriers do business. Here's how to prepare.
---
As the wireless industry ushers in rapid innovation, one new technology poised to shake things up even further is 5G mobile connectivity. As the fifth generation of wireless data speed technology, 5G will undoubtedly affect the way carriers service customers (and who those customers might be), especially as it relates to data consumption. With the ability to support massive amounts of monthly usage, carriers will be able to easily accommodate the average 190GB of monthly broadband usage in US homes—95 percent of which is video—at full performance.
Imagine sitting in a room with 10 other people where everyone is streaming video and not experiencing any lag. For many this is almost unfathomable, but 5G will make this type of experience commonplace. And now that we're at a point where internet connectivity touches nearly every facet of life, this type of speed and capacity has become a necessity.
So, how can carriers prepare for the arrival of 5G networks? Here are three things to keep an eye on.
1. Identify new markets
The arrival of 5G could lead to a significant spike of connected devices in remote areas (think Alaska) because they'll now actually work. For carriers, it also presents the perfect opportunity to cash in on those previously untapped markets. But beware: you won't be the only carrier eyeing new regions for business, so prepare to set yourself apart from competition with value-adds—like customized warranty solutions.
2. Roll out new devices
New network offerings mean new devices. So, as 5G becomes reality, stay ahead of the curve by making preparations to add 5G-compatible devices to your product lineup. A report by IHS recently highlighted a potential profit of $12.3 trillion from 5G innovations—and it'd be a shame to miss out.
3. Integrate with outside industries

5G's new speed and consistency will open up entirely new doors, with various industries looking to integrate even further with wireless carriers to produce game-changing technology. For example, 5G could drastically improve response times for braking mechanisms on autonomous vehicles or life-saving robotic medical technology.
Additionally, 5G means that many devices that plug in will also be connected to a network, increasing the need for data security. Carriers can prepare by integrating with a warranty provider to safeguard connected devices and, concurrently, the revenue they deliver.
As a carrier, it's important to be aware of—and prepare for—the total potential impact of 5G connectivity. Want to learn more about how new technology is changing the future? Check out our blog on the future of telematics in auto!