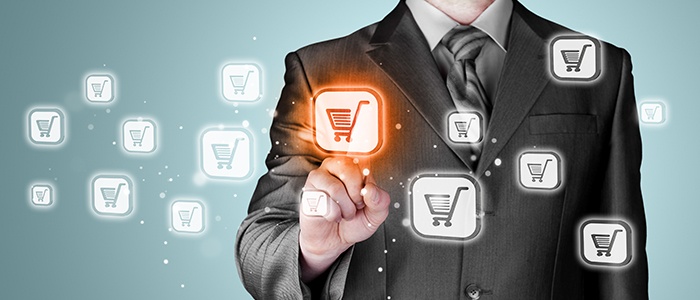 First California auto insurance, next…Google Compare is set to impact the insurance industry. But how?
The Internet has no doubt changed how those of us in the insurance industry do business. (You're reading this online, after all!) And when it comes to the Internet, no entity is better known or more frequently used than Google. Maybe that's why when Google announced Google Compare earlier this year, we all sat up and took notice.
Haven't been briefed on Google Compare just yet? Here's the lowdown.
Google Compare: The Backstory
In March, Google launched Google Compare for car insurance in California, with the promise of more states to follow. As the search giant explains, Google Compare provides a 'seamless, intuitive experience for connecting with your customers online. Whether you're a national insurance provider or one local to California, people searching for car insurance on their phone or computer can find you along with an apples-to-apples comparison of other providers -- all in as little as five minutes.'
According to Search Engine Land, for auto insurance providers looking to join Google Compare, 'Google will act as the lead generator rather than mere ad facilitator with pricing based on 'a flexible cost-per-acquisition (CPA) model." The Google Compare landing page also states that the insurance providers on their panel compensate the company.
Google Compare: The Potential Impact
Many have speculated that Google's insurance force won't stop at offering auto insurance. And with good reason – Google isn't in the habit of just offhandedly entering new industries. They look to revolutionize them. Just consider how Google Maps has impacted navigation. (When was the last time you had to fold up a map?) Or Gmail's impact on email – the world's largest mail service boasted 500 million users in 2014.
Should Google Compare expand into additional insurance offerings, here are three ways it could impact the insurance industry:
More Informed Customers – Services like Google Compare play into an already growing trend of independent research by consumers. According to Insurance Journal, studies show that '71 percent of consumers conduct research on the Internet before purchasing insurance.' Although agents will still need to provide education to customers, having Google Compare for multiple industries could lead more consumers to use it as a first step in research.
New Advertising Space – Although Google Compare's listing fees don't influence ranking or eligibility, there is a cost associated. While this means another cost for insurance providers, it does effectively provide a new means of advertising as well, allowing those in a regulated industry another opportunity to broadcast their message.
A New Differentiator – Google's power to pressure companies to fit its model, could lead to a split in the industry – those are willing to make changes to fit Google's model and those who are not. For instance, as Marty Agather, Senior VP at TrustedChoice.com explains in an article for Insurance Journal, 'to simplify pricing, Google could demand that any participating carrier be able to generate a bindable rate based exclusively upon publicly accessible records and write policies without an agent.' Could being part of Google Compete make specific providers stand out from the rest? Time will tell.
As our world becomes evermore dependent on technology, services like Google Compare, and the Internet in general, will likely continue to impact our industry and press for its evolution. What are you doing to stay ahead of the curve? Tweet us at @Fortegra and let us know!