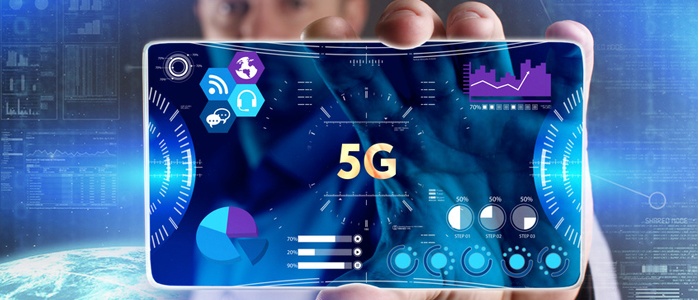 Looking for the inside scoop on the future of wireless? Jon Mikow talks 5G, interconnected devices, and more with Jacksonville Business Journal.
---
Jon Mikow, Fortegra's new VP of Wireless, recently sat down to talk about his role at the company, the emerging wireless trends he's keeping his eye on, and how Fortegra plans to plug into those trends. Check out Jon's interview with Jacksonville Business Journal below.
Q&A: Fortegra is betting big on smart home devices in everyone's home
Fortegra, a subsidiary of Tiptree Inc. (NASDAQ:TIPT), appointed Jon Mikow vice president of wireless Sept. 26 to execute its wireless sales strategy.
Fortegra is a specialty insurance services provider that, among other services, provides protection plans for mobile devices. Mikow was an internal hire with five years of experience at Fortegra and 15 years of experience in the industry.
Mikow discussed the company's wireless strategy with the Business Journal.
What is Fortegra's wireless sales strategy?
Our strategy is to focus on our core competency, which is handset protection. We make sure customers get their handsets replaced quickly and hassle free instead of going to a competitor. Our goal is to continue to increase our market share in the carrier space.
What is the competitive landscape for these services, and how does Fortegra stand out?
The space is very competitive and has been for a few years now. There are a lot of players, big and small. What sets us apart is our vertical integration. We provide protection plans, back-end programs, handle calls, deliver replacements, and we don't just do wireless... Many competitors don't have all those parts. They outsource pieces of the puzzle. Integration allows us to provide solutions with no middlemen involved.
Another differentiator is our no-hassle replacement product for customers. Others require customers to provide police reports or affidavits. We don't require extra hoops to jump through.
What are your next steps as VP of wireless?
The overall strategy itself will not pivot much. We are going to introduce new products we've been working on. Our immediate steps will be to cater to large enterprises that may not need all the bells and whistles and want to pay less per line.
A lot of customers are switching carriers but keeping their phones. They're making switches without getting new equipment. We need to look at ways to service them.
What industry trends are affecting Fortegra?
The next network will be a huge change in my opinion. 5G will be to 4G basically what high-speed was to DSL.
People are connecting a lot more than just handsets. They're connecting doorbells with cameras, home thermostats. If you walk into Home Depot in the next few years, you won't be able to find a refrigerator that doesn't connect to a network. To that end our role is to be ready with warranty solutions.