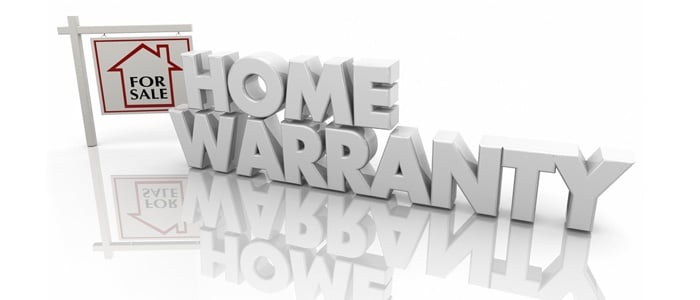 The housing market is making strides, and the need for home warranties is on the rise. Are you making the most of the opportunity?
---
With the U.S. housing market on the move, the industry's five-year revenue forecast is looking sunny. And a growing housing market provides opportunities across the industry in multiple channels—including home warranties.
Providing essential, everyday protection, home warranties safeguard consumers against the cost of repair or replacement of major appliances and home systems. These are critical conveniences American homeowners rely on daily, like refrigerators, washers and dryers, ovens, and the now indispensable electronics we use to stay constantly connected.
These household products are so integral to the existence of many consumers that the need to protect them has boosted the home warranty business to over $2.5 billion in service contract sales (source: Warranty Week). With the continual need for this kind of coverage, you've probably fielded your fair share of consumer questions.
But have you been able to give your customers the home warranty answers they're seeking? Most home warranties typically offer cookie-cutter contracts for repair and replacement at annual intervals. However, today's consumers want customization, with products and services that provide value to their specific lifestyle—no more, no less. Bundles are fine…unless you don't need one. Why not simplify things for your customers by offering them more flexible protection options?
Additionally, maybe as a home warranty provider you're happy with the protection you can deliver for customers, but you're looking for a more streamlined process. Say, you just need regulatory compliance or risk management assistance. Why not simplify things for yourself by working with a partner who can do just that?
At Fortegra, we can do all these things and more. Take advantage of the growing housing market and the continuing need for home warranty coverage by exploring options that can provide a variety of benefits. Contact Fortegra's Steve Davidson today, and find out how we can help you and your home warranty customers Experience More.
Fortegra® is the brand name for the insurance, specialty underwriting and warranty solution operations of Fortegra Financial Corporation and its subsidiaries. Products and services are underwritten or provided by subsidiaries of Fortegra Financial Corporation. Not all products and services are available in every jurisdiction, and your relationship with Fortegra Financial Corporation and its subsidiaries is governed by your contract and the specific Terms and Conditions of the products.