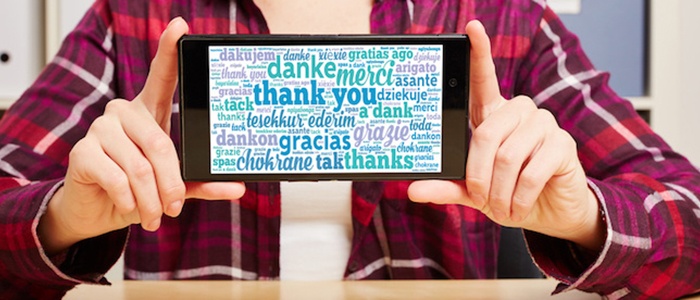 While customer service might seem more like a 'you're welcome' sort of gig, showing gratitude to customers can go a long way. Check out our thoughts behind building customer loyalty with every 'thank you'.
Imagine you're a salesperson who just answered what seemed to be a million questions from a customer about one of your products. Is it your first instinct to say 'thank you'? Probably not. But training yourself to turn a gracious response into instinct could work wonders for your company.
While many brands send over a special offer on a customer's birthday, or even touch base a few days after a purchase, those kinds of interactions are becoming more expected from consumers. Take it one step further by scheduling specific times to thank customers for their loyalty, in turn building up that faithfulness even further.
Use benchmarks, like celebrating the year anniversary of a customer's first purchase with you, to remind customers why they choose your business over other competitors. Also consider using methods like direct mailers and emails to get the thanks out. Phone calls or hand-written thank you notes aren't out of the question either.
Loyal customers are the backbone of a business, and it's imperative that you show them your gratitude for what they do for your company.
If you've got some tried and true tips for showing your gratitude to customers, we'd love to hear 'em. Tweet @Fortegra to share!