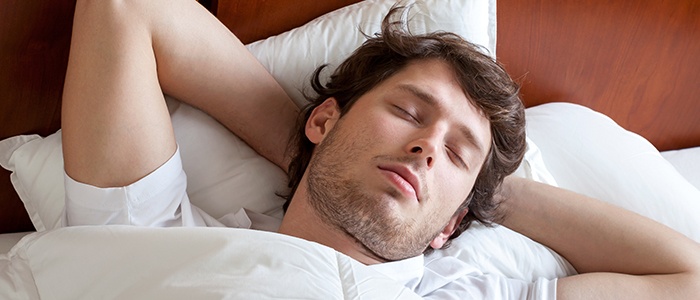 Sleep industry spending is on the rise (and shine). Don't lose sleep over how to protect your customers' new investments.
According to the National Center on Sleep Disorders, an average human spends 26 years of their life sleeping. 26 years! (That's a whole lotta zzzzzzs.)
It's no wonder that we spend money on everything from mattresses to medication just to get a good night's sleep. Depending on how you define it, sleep-related spending reached about $32 billion in 2012. In fact, according to ReportLinker's Sleep Aids report, the global market for mattresses and pillows alone is at $29.7 billion and expected to increase to $34.1 billion in 2019.
Sleep Takes A Leap
Unfortunately for those in need of some decent shuteye, sleep and technology don't often compliment one another. However, as Chris Morris cleverly explained in a recent Fortune article, 'sleep is fast becoming a high-tech affair [and] plenty of companies want to get in bed with you.' (Hey-o. Can we get dinner first?)
With the release of the Craftmatic adjustable bed in 1974, modern sleep technology was introduced to the American bedroom. Today, as just one of many adjustable options on the market, they've got company.
If you've ever purchased or sold an adjustable bed, you're likely aware of the benefits. Some swear by the healthy posture these products provide during sleep, while others appreciate the ability to evenly distribute pressure over the entire sleep system. This certainly isn't your father's box spring.
But with more bells and whistles comes more nuts and bolts. The benefit of adjustability also offers up the possibility of mechanical or electrical problems in an unlikely place.
Big Beds, Big Bucks
Components like lifting mechanisms and drive motors set adjustable beds apart from, say, your standard, old-school mattress. And for furniture sales professionals familiar with selling recliners, adjustable beds might raise some of the same concerns about mechanics breaking over time.
With the possibility of mechanical or electrical mishaps that could have customers losing sleep, these types of purchases lend themselves well to furniture warranties. Similar to Fortegra Furniture protection, Fortegra Bed and Bedding coverage can extend an adjustable bed's power base parts and labor protection for five-to-ten years beyond the manufacturer's warranty.
Hey, a solid forty winks can be tough to come by. Make sure that your customers can continue to rest easy with comprehensive coverage for the latest in sleep tech innovation.
To learn more about Fortegra Bed and Bedding coverage, be sure to check out our warranty product lineup.