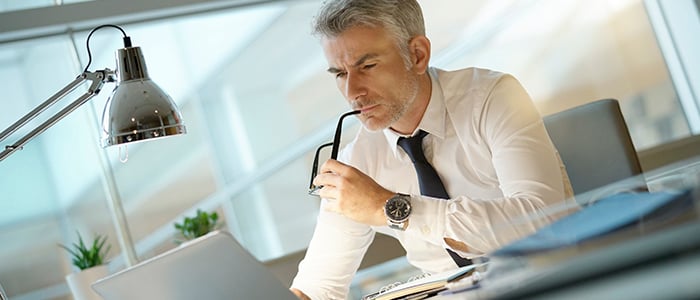 Pinched on new product pricing and facing growing demands for an enhanced customer experience, traditional retailers are looking for answers.
---
As consumer connectivity continues to rise, so does the demand for connected products that create a whole-home experience. Much to the delight of consumers, retailers are recognizing this growing demand and premium electronics and appliances—from smart speakers to intelligent refrigerators—are showing up in sales floors across the country.
Yet, despite offering these technologically advanced products to meet the demand, many retailers are still struggling to keep up. Here are few of the problems they're facing, and how they may be able to overcome them.
A Challenge for Retailers
An attractive, up-to-date product lineup is great…if you can move it. But many traditional retailers are having a hard time moving goods due to pressure from online competitors. What kind of pressure? Pricing and personalization.
With online-only challengers able to lure customers with lower prices and still enjoy higher profit margins due to advantages like low overhead, traditional retailers are feeling the squeeze. In an effort to stay on pace and move these products, brick-and-mortar sellers are being forced to drop their prices as well which, without similar cost benefits, is reducing their margins. Add to that consumers' increasing desire for a personalized, efficient shopping experience—one that online retailers can deliver pretty consistently—and the challenge becomes even greater.
So, if you're a traditional retailer, what's the good news? Well, not only do you enjoy some built-in advantages of your own, but there's also plenty of opportunity to beat online competitors at their own game.
A Challenge Met
Let's start with the big leg up for brick-and-mortar sellers: physical retail is still where the majority of transactions take place. From an odds standpoint, that's major. Still, the challenge—especially if you're in consumer electronics—is to not let that advantage go by the wayside. Offer something e-commerce can't—particularly your expertise—and keep your customers coming back.
Ultimately, though, you'll need to extend your efforts beyond the four walls of your store—and that means using technology to your advantage. By creating meaningful ways for consumers to interact with your brand, you can attract both webroomers and showroomers and give them a seamless online-to-in-store experience. Additionally, you can continue to build your relationship with them after they leave the store via social media—a key driver for consumer electronics purchases.
Finally, the complexity of this new technology offers further opportunity to build customer loyalty by letting them know you've got their best interest in mind. For example, retailers offering Fortegra's warranty protection plans integrated with tech support can give their customers the power to overcome frustrating situations with just a simple phone call. These types of tools extend product life, strengthen the bond between you and your customer, reduce customer churn, and increase profitability when solid margins are a tall order.
Though the changing market may offer challenges, traditional retailers still have the experience and tools available to compete. For more tips on how retailers can stay on pace in a changing world, check out the Fortegra blog.