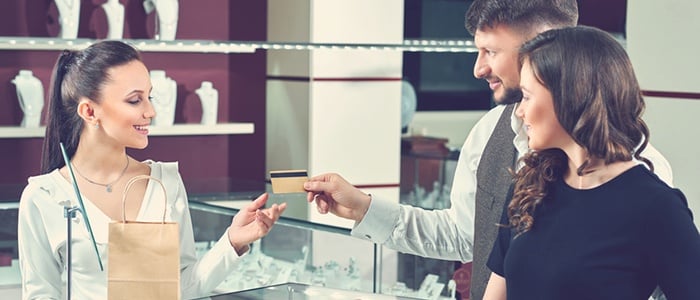 Our compliance team is keeping a constant eye on changes in regulations that could affect our preferred partners. Here's our current outlook.
To ensure regulatory compliance, all retailers, lending organizations, banks, and other partners offering credit insurance should be aware of the core messaging and rules of the Consumer Financial Protection Bureau (CFPB). Our experience with the CFPB—the agency designated to examine and uphold consumer-focused financial regulations—has helped us pinpoint key guidelines that can keep organizations compliant and thriving.
2017 Update
For now, no news is good news. With the changing of the guard atop the U.S. government, the CFPB has yet to make any dramatic rulings or changes in the 2017 calendar year. As we move into the 2nd Quarter, we're staying vigilant, and are ready to provide recommendations to ensure compliance should changes arise. But since things are currently on the quiet side, we'll take this opportunity to make sure you've got a handle on Fortegra's compliance services.
Additional Partner Information
We know selling insurance comes with its own set of hurdles to ensure everything is done 'up to code.' That's why we provide a handful of important partner resources to keep them from spinning in the wind.
Monthly Newsletters & Webinar Updates
Each month our compliance team compiles a quick rundown of all the changes on the national, state and local levels. It's a great way for our partners, especially retailers that span multiple states, to make sure they're staying on top of things. And when bigger changes go down, we hold compliance Webinar to walk partners through the changes and how those changes might affect day-to-day business.
Compliance Team
Need compliance clarity that only a trained pro can handle? Talk to a Fortegra Account Manager to set up a time to get the answers you need. We're true partners, and we want you to know that our resources are your resources.
One of those great resources is compliance veteran and Fortegra CCO John Short. John brings years of CFPB experience and policy study to the table, has discussed compliance issues with members of Congress, and has presented his findings to associations across the country. As you might imagine, this guy really knows his stuff. Along with helping his team put together our monthly newsletters, he runs point on all our compliance Webinars.
So, we've got our partners covered on regulatory credit knowledge—but what about your customers? Well, we've got something for them too. If your customers have questions, just point the way to Personal Loans 101, a series of brief, informative brochures designed to help your customers get in the know!
It's tools like these that are just another way we help partners and customers Experience More.