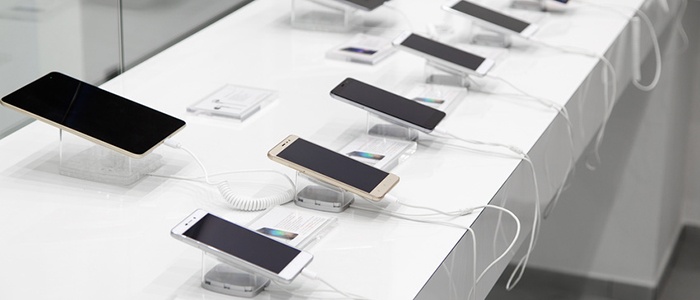 With the launch of the latest from Apple, your sales team can expect a few common questions. Here's a little cheat sheet you can use to guide customers to the best purchase for them.
Apple's new iPhone 7 and the Apple Watch Series 2 will surely have customers lining up—and bringing questions with them. Start with these answers to a few common questions that will help guide their purchase decision.
Will device speed be improved?
Yes! Lucky for consumers, Apple has included a quad-core processor in the new iPhone 7, which will ramp up the speed. The Apple Watch Series 2 will get a boost, too, thanks to a dual-core S2 chip processor that will also double GPU graphics performance.
If these devices are 'water resistant', does that mean the manufacturer warranty covers water damage?
While Apple markets the iPhone 7 and the Apple Watch Series 2 as water resistant, their warranties do not cover liquid damage. The good news? There are additional protection options that can guard against liquid damage—a small price to pay when compared to the cost of getting a new new device.
Last, but not least…
Since there's no headphone jack, does that mean that I have to use wireless headphones?
Nope. Consumers don't have to go straight for the big-ticket wireless AirPods if they don't want to. Apple provides an adapter with each device, allowing headphones to be plugged in without a problem. The only issue? There's just one Lightning Port on the phone, so the adapter can't be plugged in while the phone is charging.
With just a few easy answers, your sales team will be ready to keep pace with these common customer questions about Apple's latest releases.