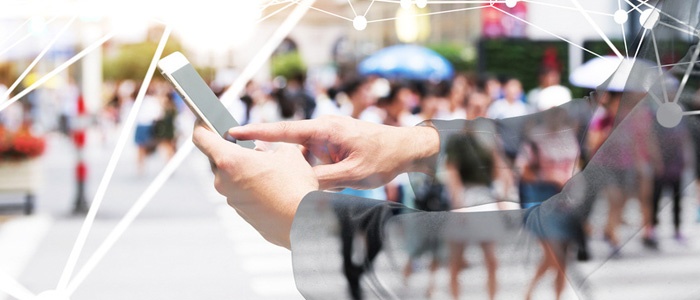 As the digital transformation continues, it's evident that it's not web services or digital marketing leading the way—but mobile.
---
With the proliferation of technologies growing daily, companies are more connected with customers and employees than ever before—and it's mobile leading the way. But exactly how is mobile leading the digital transformation? Let's take a look.
The apps are ready
Through mobile apps, companies of all sizes and in varying industries are transforming customer interactions. Push notifications are just one example. Using customer data, apps can analyze past experiences or buying patterns, then employ push notifications to make future purchase journeys unique to a customer's interests. Retailers can also send push notifications to shoppers while they're physically in the store, easing them toward a purchase decision.
Pay: your way
Mobile is not only influencing how we buy, but also how we pay. Take Starbucks, for example: the coffee giant has used mobile payment as a core growth strategy by allowing customers to purchase and pay from anywhere via the Starbucks app. When they arrive at their nearest Starbucks location, their order is ready for pick up allowing them to skip the wait. So, how has it affected their bottom line? Since implementing mobile payment, Starbucks has increased U.S. transactions 15-20 percent.
5G is inbound
1 billion connected users by 2023, and 2.6 billion mobile subscribers by 2025. Through 5G alone, it's clear that the mobile industry is leading the digital transformation. The capability that 5G presents is staggering, with the potential to impact all of us. In preparation, there are multiple resources for carriers to utilize in order to better understand the complexities of 5G and to take advantage of its opportunities.
From the ubiquity of push notifications, to the convenience of mobile pay and the rise of 5G, look for mobile to continue to lead the way in the digital transformation.
For more on the digital transformation and industry trends, check out our Fortegra blog!