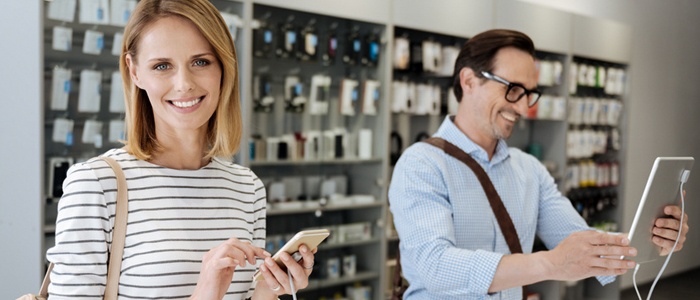 Accessing new revenue opportunities can help propel your wireless business into the future. Need a push? Fortegra can help.
---
According to a recent Vox/Morning Consult poll, 78 percent of American adults now have smartphones. But with everyone looking to capitalize, carriers will need to act quickly to take advantage of the opportunities being presented.
Not sure where to start? If you're having trouble tapping into the revenue resources created by wireless industry change, we've got three great suggestions on where to focus your efforts so you can ramp up your profits.
Hop on the IoT trend
Over the past decade, the Internet of Things (IoT) has penetrated a number of industries. What does it mean for wireless carriers? From selling IoT-connected devices to providing IoT-enabled network capacity for customers' existing mobile products, the advent of IoT delivers new routes to revenue. Do yourself a favor and get on board.
Enhance service with value-adds
The core of any strong business is quality customer service. Maintaining that quality takes effort, but it also offers consistent opportunity for new revenue. Value-adds—like Fortegra Premium Accessory Protection, for example—show customers you care about helping them get the most out of their mobile purchase, building customer loyalty while adding a little extra to your bottom line.
Leverage customer data…carefully
The continuing surge of interconnected devices has provided carriers with a terrific new resource: a constant look at customer behaviors. This data can be used to target sales, marketing, service, and more. But hyper-personalized customer offerings, while incredibly beneficial to carriers, come with a great deal of responsibility. Make sure you remain transparent with your mobile customers about your use of their personal data and maintain their trust—your biggest asset.
Looking for new revenue streams for your wireless business? With the rise of interconnected devices, the growth of IoT, and the ever-present need for a quality customer experience, there's plenty of opportunity. Tap in and take advantage.
Improving the customer experience never stops. Give your customer service skills a charge by checking out a few best practices and key questions that can help you achieve great wireless customer service.