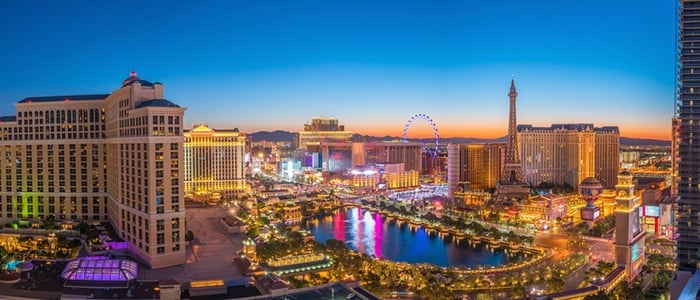 Headed to Vegas for the Mobile Carriers Show? For mobile protection made easy, connect with Fortegra.
Looking to learn more about smart strategies, new technology, and business opportunities for mobile carriers? Hey—so are we. So, we're heading to Vegas for the 2017 Mobile Carriers Show!
April 5-7, come see us at booth #601, where you can chat with a Fortegra Associate to learn more about the work we do with partners to boost their bottom line. And be sure to mark your calendars for not one, but two appearances by Fortegra VP of Wireless Kevin Cundiff.
Jonesin' for more info, or want to set up a time to chat? Get details on Kevin's presentations, and schedule an on-site meeting with us, right here.
Give us a shout and let us know if we'll be seeing you in Las Vegas by tweeting @Fortegra with #MCS2017!