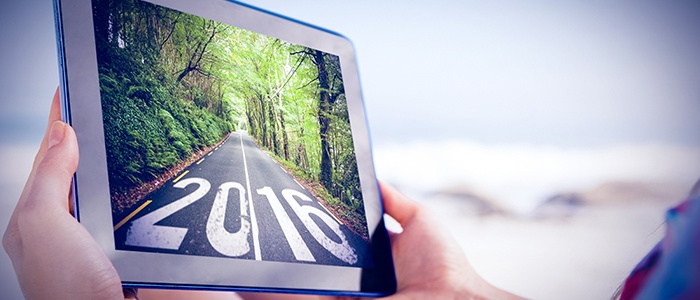 Can't believe we're already halfway through 2016? Here are a few trends we've noticed in the retail world as the months have flown by.
It feels like everyone was just preparing for the Christmas rush; but—surprise—we're already over the hump in 2016 and headed toward the holidays once again.
Along the way we've noticed a few key retail trends popping up. Take a look at these recent developments to see how you can adjust for success in the second half of the year.
A decline in high-end sales
In what Morgan Stanley analysts are calling a 'High-end Recession', retailers who set their sights on wealthier consumers might be in for a challenge. Several key high-end retailers have reported a recent dip in sales. Nordstrom recently noticed that their 'off-price' brand, Nordstrom Rack, is performing better than its higher-end counterpart.
Restoration Hardware is also having some issues in the high-end space, with shares dropping 23 percent at the beginning of the year. What's more, they're finding that largely discounted sales aren't doing the trick to bring buyers back into the store. As people seek to spend less, it means that high-end and big-box retailers are going to need to get creative to bring in new customers.
Chatbots
Great customer service is vital for a successful retail business—but it's also time consuming. To free up more time, but still meet the need for a positive customer experience, more and more retailers are jumping on the chatbot bandwagon to address everyday customer service tasks. Customers want speedy responses when they touch base with a brand and these AI bots are providing retailers with the ability to fulfill that need without extra manpower.
Better in-store tech
Retail apps and beacon technology are one thing; but now stores are adding tech as complicated as virtual reality to their arsenal. Retailers like Lowe's, who offer virtual renderings of home renovations before customers buy the appropriate items, and Japanese clothing stores, who are making try-ons easier with virtual dressing rooms, are revolutionizing the in-store experience and raising the bar for in-store technology.
Looking for more on industry news and trends? Check out our industry insights and how to keep your business at its best.